GM Architects,
A gloomy week for the global economy and a positive one for the crypto, and especially Arch's, ecosystem. The Arch Ethereum Web3 token traded 6.49% higher than last week, and the Arch Blockchains token rose by 0.87%, while Ethereum traded 3.51% higher and Bitcoin 0.14% higher than the previous seven days.  
In this edition, we analyze this week's top-performing tokens, explore how the TradFi market is performing compared to cryptos, and share more about what Lido, the liquid staking platform, is and what it means for Ethereum.
---
🗞️ Stocks and cryptos rise amidst macroeconomic turmoil
Last week was spectacular for cryptos; this week, the rise continues amidst a global financial market tinted by recession and inflation news.
Bitcoin hovered around $24,000 on Friday, hitting a 6-week high after the crypto market reacted positively to the Fed's hike of interest rates that signaled the pace of such rises could slow in the future. This could also signal a greater appetite for risk among investors.
All this comes after a negative U.S. gross domestic product (GDP) report. The quarterly growth rate declined 0.9% relative to estimates for a 0.5% increase. The decrease marks the second consecutive quarter for negative GDP growth, which historically has signaled an economic recession.
On the inflation side, an inflation gauge that the Federal Reserve uses as its primary barometer jumped to its highest 12-month gain in more than 40 years in June, the Bureau of Economic Analysis reported Friday. The personal consumption expenditures price index rose 6.8%, the biggest 12-month move since the 6.9% increase in January 1982.
In traditional equity markets, the S&P 500 traded 3.3% higher than the last five days, while the Dow Jones Industrial Average increased by 1.8%
---
🧠 Arch Metaverse Bootcamp - Register now!
We are hosting a 4.5-hour metaverse boot camp so you can master the basics of the metaverse and venture into some more advanced use cases.
30-Jul - Metaverse Bootcamp (in Spanish 🇪🇸, link below)
TBA-Aug - Metaverse Bootcamp (in English 🇬🇧)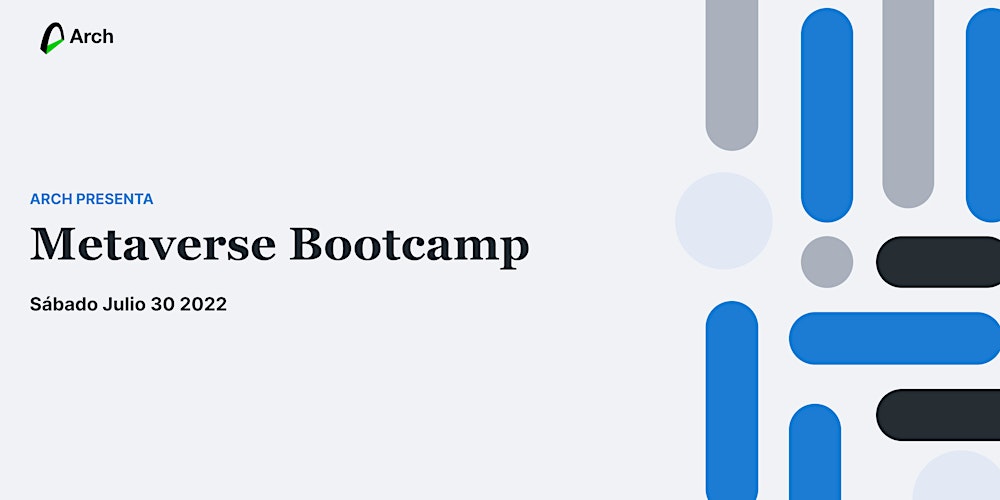 🐦 Hang out with other crypto enthusiasts – Tune in to our Twitter space.
---
📈 Web3 is up 6.49% this week and 41% higher than last month
The Arch Ethereum Web3 token outperformed Bitcoin and Ethereum once more, trading over 6% higher than the last seven days and some of its constituents trading over 30% higher than last week.
Lido DAO (LDO) was, for the third week in a row, the top performer, trading over 32.2% higher than last week. LDO's price has skyrocketed by almost 400% this month. Lido DAO has remained the leading Ethereum staking service provider since August 2021, and with Septm19th being the tentative release date for The Merge, the interest in the platform is grown higher. After all, a successful transition to proof-of-stake could mean more demand for Lido DAO services.
Uniswap (UNI) also rallied after Uniswap's community took a big step towards its "fee switch," which could have significant implications for both the Uniswap protocol and all UNI token holders. Currently, users have to pay 0.3% to trade on Uniswap. Out of this small percentage, the entire amount is sent to the liquidity providers for that particular trade. However, if the "fee switch," also called the "protocol charge," comes into play, liquidity providers would only get around 0.25%, while the remaining .05% would theoretically go to UNI token holders. There's also some strong whale activity going on. According to data from Santiment, wallet addresses holding between 10,000 and one million UNI have collectively added 10.74 million more UNI tokens to their crypto holdings since July 8th.
Synthetix (SNX) price continued soaring this week as demand for DeFi tokens surged. SNX, its ecosystem token, rose to a high of $3.9, the highest level since May 9th of this year. This month, it has jumped by over 180% from its lowest level, bringing its total market cap to over $454 million. The price action comes after a series of launches: First, developers launched perpetual futures, then developers introduced atomic swaps, a new exchange function that allows users to atomically exchange assets with reasonable fees by pricing synth exchanges via a combination of Chainlink and DED oracles. Finally, they are building the third version of the platform that looks much faster and more efficient.
Chainlink's price (LINK) also rose after their adoption update announcing 11 integrations of 3 Chainlink services across eight different chains. Products such as Chainlink Keepers, Chainlink VRF, and Chainlink Price Feeds were integrated across as many eight other chains: Avalanche, BNBChain, Ethereum, Fantom, Harmony, Optimism, Polygon, and Solana.
⛓ CHAIN is up 0.87% higher than last week and 32% higher than last month
The Arch Blockchain token had its fourth consecutive positive week, trading over 0.87% higher than last week. Wrapped Ether (WETH) was the top performer amid intense expectations from investors on "the merge."
Wrapped Bitcoin (WBTC) and MATIC also had a positive week during a week when investors started returning to the crypto ecosystem.
---
💧 What's Lido DAO and why it's growing so much
With the Ethereum Merge inching closer by the minute, staking is also becoming more popular.
Lido, a platform that makes it easier for investors to stake in Ethereum without minimums, has been making headlines. Their native token price is rising, and the amount of staked Ether they have on the Ethereum blockchain is more than 30% of the whole pool.
--> 📚🤓 Take a deep dive into the what Lido DAO is and how it works
---
📬 Like this weekly recap?

Every Friday we send a weekly recap about the Web3 ecosystem and how crypto markets, and markets in general, are moving. Share and subscribe!
---
🧪 Become a beta tester
Be an essential part of Arch's development. We want to hear your feedback about a new prototype we are testing. Let's meet!
$WEB3 holders - Verify your assets to access the exclusive #architects-lounge channel.
Stay tuned for events, research, and exciting product announcements.
⚠️ Important: beware of scams, and please report any attempts. We will not message you first and will never ask for your keys.
---
Disclaimer: The opinions expressed are for general informational purposes only and are not intended to provide specific advice or recommendations. The views reflected in the commentary are subject to change without notice.