GM Architects,
A positive week for crypto and Arch tokens. The Arch Ethereum Web3 token traded 15% higher than last week, and the Arch Blockchains token rose by 18.6%. Bitcoin gained 12.1%, while Ethereum traded 29.7% higher than the previous seven days after news about the merge was published.
In this edition, we analyze this week's top-performing tokens and dive into what the Ethereum "merge" means for investors.
---
🚀 A spectacular week for crypto
Crypto is rebounding. Ether (ETH) is up 9% today, boosting this month's incredible rally, with a 52% price gain. On Thursday, Ethereum co-founder Vitalik Buterin spoke about the network's upcoming Merge at the Ethereum Community Conference in Paris while investor expectations rose. Bitcoin (BTC) reached its highest price since June.
In TradFi, U.S. stocks pulled back Friday following their biggest rally in a month as a batch of disappointing earnings data (e.g. Snap). The Nasdaq is on course to close out the week 4.8% higher. The Dow is on track for a 2.9% advance, while the S&P 500 is set to rise 3.6%.
Preliminary PMI July data shows the most significant contraction in services and manufacturing activity since the start of the pandemic.
---
🧠 Arch Metaverse Bootcamp - Register now!
We are hosting a 4.5-hour metaverse boot camp so you can master the basics of the metaverse and venture into some more advanced use cases.
30-Jul - Metaverse Bootcamp (in Spanish 🇪🇸, link below)
TBA-Aug - Metaverse Bootcamp (in English 🇬🇧)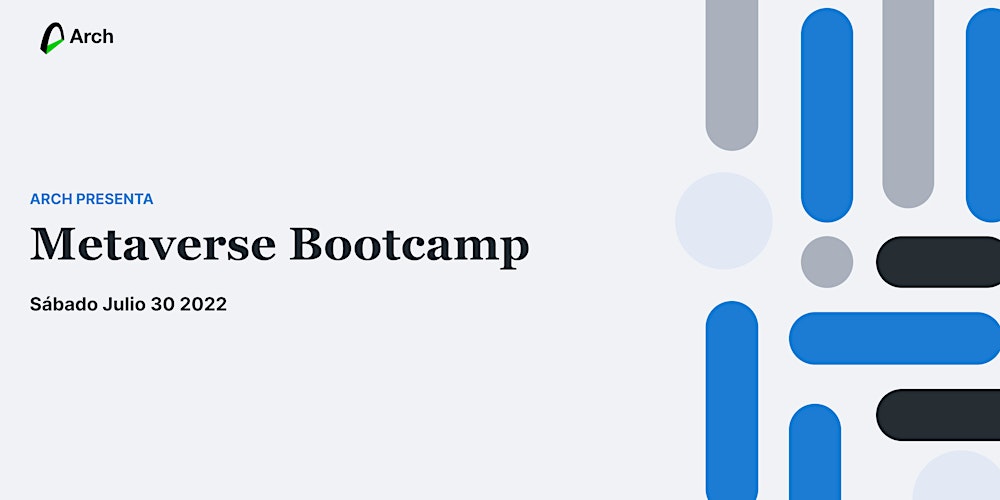 🐦 Hang out with other crypto enthusiasts – Tune in to our Twitter space.
---
📈 Web3 is up 15% this week
The Arch Ethereum Web3 token outperformed Bitcoin once more, with some tokens trading over 80% higher than in the last seven days.
This week all tokens traded in the green.
Lido DAO (LDO) was again the top performer, trading over 82.2% higher than last week. In a blog post published on 18 July, Lido confirmed the launch of the offering of staked Ether (stETH) support across the ecosystem of Ethereum Layer two (L2) networks, Optimism, and Arbitron. This and news about the Ethereum Merge coming closer by the minute has had a rippling effect on the network's performance. According to Dune Analytics, Lido's total value locked (TVL) increased significantly over the past 30 days to $6.4 billion. LDO is also on the list of tokens with the highest trading volume used by the ETH whales.
ApeCoin (APE) also rallied after Yuga Labs, the creators behind Bored Ape Yacht Club, gave a select group of gamers a sneak peek into its Otherside metaverse. This new metaverse is a virtual world that is made up of 200,000 plots of virtual land, according to the whitepaper published by Yuga Labs.
Curve DAO (CRV) continues its upward trend after Michael Egorov, the founder of Curve, acknowledged the debut of an over-collateralized stablecoin during a web3 event.
Enjin Coin (ENJ) also experienced a rally after the announcement of a new partnership with Square Enix to launch a digital collection of Final Fantasy VII 25th Anniversary cards and figures on Efinity, a scalable, decentralized, cross-chain NFT.
⛓ CHAIN is up 18.6%, and trading 28.2% higher than last month
The Arch Blockchain token had its third consecutive positive week, trading over 18.6% higher than last week. Wrapped Ether (WETH) was the top performer amid intense expectation from investors on "the merge".
The merge will only complete about 55% of Ethereum's growth plan, and Vitalik Buterin released the four other phases of the ecosystem development: The Surge, Verge, Purge, and Splurge phrases would allow Ethereum to process about 100,000 transactions per second.
---
🧬 What's the Ethereum Merge and what does it mean for users and investors
The merge is a key step in Ethereum's transition from Proof-of-Work (PoW) to Proof-of-Stake (PoS). With this upgrade, the network will no longer depend on miners to add new blocks to the blockchain but on "validators".
The Ethereum merge is a hard fork that moves the consensus on all blocks from the current PoW chain to the already running PoS layer called the Beacon Chain. Launched in late 2020, the Beacon Chain has been running parallel to the Ethereum Mainnet.
A common misconception is that the merge will lower gas prices. Unfortunately, that's not expected to be the case. According to the Ethereum foundation:
Gas fees are a product of network demand relative to the capacity of the network. The merge deprecates the use of proof-of-work, transitioning to proof-of-stake for consensus, but does not significantly change any parameters that directly influence network capacity or throughput.
So what comes next for Ethereum? Sharding
The next significant change will be the implementation of "sharding". This means breaking the blockchain into pieces or shards.
In this way, nodes deal with smaller amounts of data rather than addressing the entire blockchain as they usually would. More transactions can be processed simultaneously without significant sacrifices to security or decentralization.
Sharding helps increase the speed of transactions, which is a crucial step in increasing capacity. Ethereum is currently limited to around 30 transactions per second (TPS), and the network is often congested, driving up gas rates. With sharing and other technical updates, TPS are expected to increase up to 100,000 per second.
--> 📚🤓 Take a deep dive into the what the merge is and how it can impact on decentralization
---
📬 Like this weekly recap?

Every Friday we send a weekly recap about the Web3 ecosystem and how crypto markets, and markets in general, are moving. Share and subscribe!
---
🧪 Become a beta tester
Be an essential part of Arch's development. We want to hear your feedback about a new prototype we are testing. Let's meet!
$WEB3 holders - Verify your assets to access the exclusive #architects-lounge channel.
Stay tuned for events, research, and exciting product announcements.
⚠️ Important: beware of scams, and please report any attempts. We will not message you first and will never ask for your keys.
---
Disclaimer: The opinions expressed are for general informational purposes only and are not intended to provide specific advice or recommendations. The views reflected in the commentary are subject to change without notice.