GM Architects,
The crypto space recovered while recession threats loomed. Arch Ethereum Web3 token traded 19.5% higher than last week, while the Arch Blockchains token rose by 9.9%. Bitcoin is up less than 1%.
In this edition, we explore the recent market movers, and share an explainer on modern portfolio theory.
📣 Registrations for tomorrow's Arch DeFi Bootcamp are still open 📣
---
💡 Fed warns about recession. Crypto recovers.
Fed chair Jerome Powell has warned that the bank's cycle of interest rate rises could cause a recession in the US, adding that he expects economic growth to pick up in the second half.

Bitcoin and other larger market cap cryptocurrencies have been feeling intense selling pressure the past week due to the systemic risks from within the crypto market, such as crypto lenders pausing withdrawals.
On Friday, the market rebounded after strong selling pressure in the previous days as CeFi lenders paused withdrawals. The increase followed broader equity and bond markets. Bitcoin is up by 2.9% in the last 24 hours while Ethereum is up by 8.5%.
Crypto small and mid-market caps experienced a stronger rebound than their blue-chip counterparts with some projects like Synthetix trading over 74% higher than last week.
The cliché is that bear markets are for building: Solana is developing a Web3 mobile phone, Coinbase launched a new derivatives product, and the metaverse is still kicking with Versity coming to life.
---
🧠 Arch DeFi Bootcamp - Register now!
We are hosting a 4.5-hour DeFi boot camp so you can master the basics of DeFi and some more advanced concepts and use cases.
Subscribe using the link below:
06/25 - DeFi Bootcamp (in Spanish 🇪🇸)
TBA - DeFi Bootcamp (in English 🇬🇧)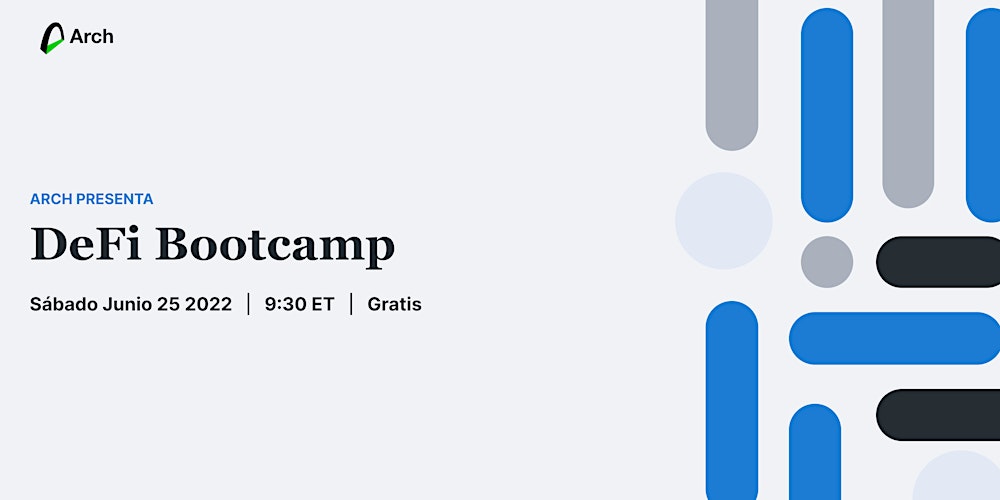 ---
📬 Like this weekly recap?

Every Friday we send a weekly recap about the Web3 ecosystem and how crypto markets, and markets in general, are moving. Share and subscribe!
---
📈 Web3 has a strong rebound with no tokens on the red
The Arch Ethereum Web3 token outperformed Ethereum and Bitcoin again, trading 19.51% higher than last week.
Synthetix (SNX) secured the top spot as the biggest gainer after announcing that its daily volume crossed over 200 million due to an increase in atomic swaps on Curve Finance and 1inch. This also comes after the success of a new atomic swap function introduced with the SIP-120 proposal. The feature helps users execute large-scale trades between asset classes with minimal slippage. Synthetix's active addresses metric shows an increase in activity on the platform. Active addresses grew from 327 on 17 June to 1074 by 20 June.
Uniswap (UNI) has overtaken Ethereum in terms of fees paid over a seven-day rolling average. Uniswap is not the only platform to see a surge in its token price, as data shows strong investor demand for several DeFi platforms after investors look to move from CeFi alternatives. The price surge came after Uniswap Labs acquired the NFT aggregation platform Genie. Uniswap Labs plans to airdrop USDC to celebrate its acquisition to Genie's early supporters.
Compound (COMP) also experienced a price surge after the strong sell-off last week. The token has gathered enough bullish momentum to pull a U-turn suggesting that Compound's downtrend has reached exhaustion. In more news concerning Compound, Celcius, the crypto-lending platform on the brink of insolvency, repaid Compound $10 million worth of DAI this week.
The Sandbox (SAND) had an exciting week in the news. The metaverse announced it would be building a TIME Square on digital property owned by TIME. TIME Square will be a place to showcase art and commerce. The Sandbox also announced a collab with Lionsgate Studios, one of the biggest private studios in the United States.
⛓ CHAIN is up 9.9% this week
All tokens in the Arch Blockchain token traded positively, with MATIC trading over 55% higher than the last seven days having one of the sharpest rebounds in the crypto market this week.
This comes after the recent news of Polygon network (MATIC) claiming it achieved carbon neutrality. MATIC whales have also been accumulating with Polygon token holders ranging from 10,000 to 10 million coins adding 8.7% more to their bags, according to Santiment.
---
🤓 Understanding the Modern Portfolio Theory

Achieving higher returns for a given risk level is an objective shared by most investors. Building a well-diversified portfolio is how you do it, but it's not as straightforward as buying and holding more assets and hoping for the best.
Modern Portfolio Theory (MPT) is a method introduced in the 1950's that uses expected returns and covariances to optimize asset selection and portfolio weight allocation. In brief, it allows an investor to:
Minimize volatility at all expected excess return levels, which will yield a curve called efficient frontier (Graph below).
Maximize excess return over volatility (Sharpe ratio), to design an optimal portfolio (yellow dot in the graph below).
Restrictions and boundaries (such as no short selling) can also be introduced.
The problem setup is simple, but math can easily go wrong. For instance, using sample data can introduce biases into the calculations, especially when the number of observations is smaller than the size of the asset pool (garbage in, garbage out). This may require more sophisticated methods like covariance-matrix shrinkage – It's a lot of fun, trust us!
---
🥰 Become a beta tester
Be an essential part of Arch's development. We want to hear your feedback about a new prototype we are testing. Let's meet!
$WEB3 holders - Verify your assets to access the exclusive #architects-lounge channel.
Stay tuned for events, research, and exciting product announcements.
⚠️ Important: beware of scams, and please report any attempts. We will not message you first and will never ask for your keys.
---
Disclaimer: The opinions expressed are for general informational purposes only and are not intended to provide specific advice or recommendations. The views reflected in the commentary are subject to change without notice.