Gm fellow Architects;
There's a new token that wants to prove our humanity by scanning our eyes while, at the same time, the filings for crypto ETFs are reaching new heights.
We bring all the insider information you need to talk about crypto like a pro.
📩
In this week's installment:
• Worldcoin wants to know if you are a robot or an actual human.
• There's a divergence between traditional risk equities indices and cryptocurrency markets. This means they are trading differently.
• Everyone is filing for a crypto ETF (and not just for Bitcoin).
Would you prefer to get this newsletter in English or Spanish?
Te gustaría recibir este newsletter en inglés o en español?
---
Worldcoin proposes a way to distinguish humans from bots

One thing we learned in 2023 is that Artificial Intelligence is real and practical, and its adoption is happening faster than anyone could foresee.
👾
One core development of AI is mimicking human aptitudes and creating content almost impossible to recognize as not generated by a human.
Texts, voices, art, videos, images, and any digital content can be generated by a computer in a format that our brain can't know if it's real life or machine-created reality.
But we can distinguish AI from humans, right?
Well, not really. Since the beginning of the internet, it has been relatively easy to realize when we are interacting with bots. The natural language was rudimentary, and faking human interaction was a non-existent problem.
But, with AI and its perfect human-mimicking capacity, online interactions, as we know, will change.
It's already very tricky to distinguish humans from machines in some contexts. Modern causes of fraud using deepfake voices, images, and videos give a grasp of a chaotic future online reality.
What are we supposed to do now?
Sam Altman, one of ChatGPT's founders, says we need "proof of personhood."
???
Yes, I know, it's dystopic. The recent launch of WLD, an Ethereum-based token from Worldcoin company that introduces the concept of "proof of personhood," has caused a lot of buzz.
I'm not following
Worldcoin - which has Sam Altman, from ChatGPT, as one of its founders - created a way for a person to prove to others that they are indeed a human (and not a machine) by using blockchain technology and its immutability property.
Worldcoin started with its beta version in 2021, and since then reportedly onboarded 2 million people worldwide.
But how it works?
It works by having all users obtain a "WorldID," a unique identification that a person receives after scanning their iris by a device called the Orb.
Irises, like fingerprints, are distinct for every person. Thus, when the Orb scans a person's eyes, it generates a cryptographic unique identification code that is saved on the Worldcoin's decentralized blockchain and used as proof of personhood.
Is it safe?
The company says that the process is safe, and the information uploaded is anonymized to be untraceable to a particular person yet still registered so that a person cannot receive a second fraudulent WorldID.
Once the iris information is registered on the blockchain, the images are deleted, and users can interact with protocols and other users through the use of "World App," its platform application.
Please, tell me more about this World App thing
World App is a combination of a crypto wallet with an application store. It stores a user's credentials, allowing it to stay verified as a human while using the platform.
In this way, the project's app is a gateway to many Web3 applications, many of which would require human-only interactions (e.g., social media avoiding fake accounts).
There's a downside to this, right?
No one knows for sure. The project has raised a lot of debate so far, and no doubt, the iris data collection through eye scanners and data treatment is the most controversial part.
For example, critics question whether the collection of people's data in different parts of the world follows the guidance of more strict rules and data security protocols adopted in Europe and the U.S.
Other criticized aspects are whether the proposed model (needing a specific scanner device) is scalable enough to quickly onboard all internet users. While there are billions of cell phones, for example, the number of Orbs is just in the thousands.
I'm not sure how to feel about this
It becomes clear that sooner than later, we will need to find ways to prove our "humanity" when interacting online, just like we do with captchas and puzzles to enter a website and confirm we are not a robot.
Worldcoin proposes one way to solve it by cleverly leveraging on the immutability and transparency of blockchain technology.
Likely, other solutions will eventually trust decentralized blockchains (rather than a private or government-maintained database) to pursue the same objective.
But one thing is for sure. The world is moving quickly, and the need to invest in innovative solutions that revolutionize the internet (and the world) is more important than ever. Crypto is a key part of it.
---
Crypto and equities decouple

We observed a divergence between traditional risk equities indices and cryptocurrency markets in July.
On what's happening with TradFi
The S&P 500 (+3.1%) and Nasdaq (+4.0%) showed strong performance, reflecting improving economic expectations for the U.S. economy, including moderated inflation and a more probable soft landing instead of a recession.
The Federal Reserve continued to raise rates, but this was an expected move that was smoothly assimilated into asset prices.
And how crypto is moving
Conversely, in the crypto arena, we saw a trend reversal compared to June amidst SEC scrutiny.
In July, Web3 tokens generally posted positive returns, while Bitcoin, which had previously sidestepped SEC scrutiny, decreased by 3.9%.
Within this context, the Arch Ethereum Web3 token surged by 14.6% in July, leading to a 24.8% performance year-to-date.
---
📰 It's ETF season for crypto

You can consider this the spark notes version of all the news surrounding your favorite asset.
⏱ If you only have time for the quick and dirty
Everyone is filing for an ETH ETF.
Tether released its Q2 Attestation Report earlier this week reaching a $3.3B reserve.
A lot of token prices spiked during July thanks in part to Ripple.
A Bitcoin ETF is just around the corner
☕️ If you want the full scoop

⛓ On the seven asset managers filing for an ETH ETF: These aren't just small mom-and-pop asset managers. Grayscale, with 50B in AUM, VanEck, with almost 78B in AUM, and ProShares, with 65B in AUM, all filed for an ETH futures-based ETF.
And why is this important? One word: Adoption. ETFs offer a way for users to invest in digital assets without navigating crypto complexities.
🪙 On Tether having more U.S. Treasury Bonds than Australia: Tether is one of the largest stablecoins with a $83.6 B market cap. The company released its Q2 Attestation Report and crushed its last quarter, with operating profits shooting up by 30%, hitting the milestone of +$1 billion. Just to put it into perspective, BlackRock made $1.6 billion.
They also shared some interesting facts on their reserves, with 85% being liquid (which is just the fancy way of saying they are in cash and cash equivalents). Their total excess reserves are at around $3.3 billion.
And the U.S. Treasury Bonds parts? They've got a massive $72.5 billion exposure to U.S. Treasuries. That's more than what Australia, the UAE, and Spain own.
🚀 On token prices skyrocketing: July was one wild ride for tokens, and some saw a significant price increase.
XRP surged by a massive 46.53%, MKR wasn't far behind, soaring by 44.81%, UNI and SOL made a solid 22.56% and 22.64% jump, respectively. Even OP joined the party, rocking a 20.60% gain.
The main reason? The XRP ruling. A judge declared it's not a security, and that sent shockwaves, especially among some of the tokens previously affected by SEC decisions (looking at you, Solana).
🧑‍⚖️ On the Bitcoin ETF that's just around the corner: According to analysts from Bloomberg, there's a notable shift in the odds of a spot Bitcoin ETF launching this year. They now place the likelihood at 65%, attributing it to "recent events and new information." This is quite a departure from just a few months ago when the odds were a mere 1%.
The driving force behind this change seems to be the pressure exerted by influential players like BlackRock and Congress. The analysts speculate that denying such ETFs could be seen as "politically untenable" for the SEC and its Chairman, Gary Gensler.
Interestingly, some analysts are considering that the SEC might take a bold step and approve all applications simultaneously. This would undoubtedly be a groundbreaking move in the world of ETF approvals. The deadline? August 13.
---
🗞 In other news - Powered by The Defiant

---
📺 Look mom, we're on the news!
Talking about cybersecurity and how blockchain helps with it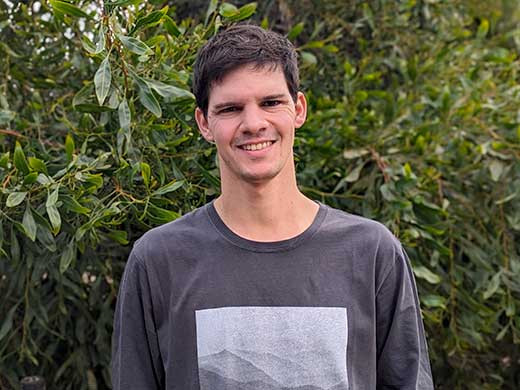 ---
Disclaimer: The opinions expressed are for general informational purposes only and are not intended to provide specific advice or recommendations. The views reflected in the commentary are subject to change without notice